Honey Comfort Cool Mattress
COMFORT
COOL
We use the most natural, durable, supportive, and eco-friendly materials to make this non-toxic mattress. The Honey Comfort Cool is completely non-toxic and chemical free and is made with layer of high quality, antimicrobial and hypoallergenic toxic free coconut fiber. The cover is made from natural aloe vera bamboo fabric which helps to regulate body temperature while allowing the mattress to cool.
Width : 153cm (Queen) / 183cm (king)
Long : 190cm
Height : 18cm
Product Features :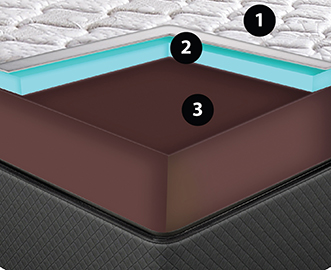 Product Specification :
1. Aloe Vera Bamboo Knitted Cover
2. Polyurethane Foam
3. Organic Coconut Coir
Inquiry - Honey Comfort Cool Mattress
Fill out the form below and we'll be in touch soon.